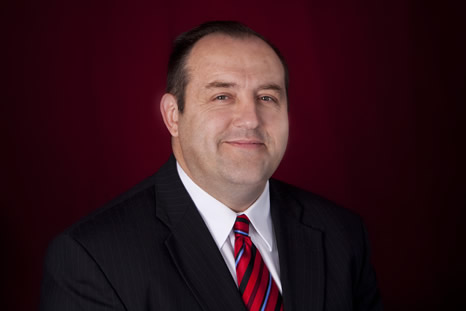 James Barber
James Barber is married to Brenda and they have 2 daughters, 2 sons-in-law and 3 grandchildren. They currently own Training of Champions and ICN Publications. James is a coach, trainer, motivational speaker and author. He loves people and is passionate about helping small business owners. He desires for this book to be a blessing to all those who read it.
His keys to success are keeping his priorities straight by placing God first, his family second, others third and himself last. He enjoys helping others have success in whatever endeavor they choose. He read in a book that "some have compassion making a difference," and he desires to make a difference for as many people as possible.
James is active in the Gwinnett Chamber of Commerce and serves as a Chamber ambassador and mentor. He also mentors business owners in his position as a BNI Director.
James learned business practices from some of the best in the country. He not only teaches great business principles, but he has employed them over the years. James and Brenda enjoy being part of the Bob Burg team of consultants. They enjoy sharing their knowledge through speaking engagements and personal coaching. They have the hearts of a teacher, and the desire to help those they work with succeed through teaching and encouragement. Although James teaches and trains others, he continues to learn himself.
To schedule James to speak at your event or for corporate training contact him at 770-287-3131.
Follow the teaching in this great book and you'll have both the confidence and the tools to become a very successful, profitable, and value-based Networker
Bob Burg,
, coauthor of The Go-Giver and author of Endless Referrals
If you own a small business and you want to know how to get more new customers and more referrals from your business community…you need to get James Barber's new book, "The Networking Guru", and read it today. It is dead-on-the-money and delightfully entertaining as well!
Hal Coleman
, Business Coach, Sales Trainer, Motivator.
James Barber captures the essence of how to network in his book, "The Networking Guru." I was intrigued by the story because if you follow the steps outlined in his book you will have all of the necessary tools to be successful in the world of networking. Two thumbs up to James Barber for simplifying a very complex networking formula.
Vince DeSilva
, Senior Vice President, Membership Services
Gwinnett Chamber of Commerce
Duluth, GA, USA
It's clear within the first pages, that Mr. Barber is well-read in the area of networking. Glimpses from many other best-selling networking books are seen throughout his allegory. Barber's story guides the reader through the systematic maze of a global referral-marketing strategy; and each step can be used independently or together to help the reader increase their own referred business. I anticipate providing my marketing clientele with this highly condensed easy-to-read text book on referral marketing.
Don Morgan, MA
, Author and National Director, BNI Canada
• Masters of Networking • Masters of Success • Masters of Sales
Gwinnett Chamber of Commerce
Duluth, GA, USA
To Schedule James for Speaking Engagements.
Call 770-287-3131